Alfonso Elorriaga
"La educación coral con chicos adolescentes en España: antecedentes y actualidad" (Spanish)
February 28, 2024 – 3:00 to 4:00 p.m.
Dr. Alfonso Elorriaga is a secondary school teacher at the IES F. Umbral de Ciempozuelos (Madrid) where he directs the choral project "Voces para la Convivencia" [Voices for Coexistence] with which he has won numerous national and international choral awards, as well as several educational awards. Alfonso is a graduated in Musical Pedagogy at the RCSM in Madrid, furthering his training as a singer and choral director in the teachers' choir of C. de Madrid, later completing a postgraduate degree in music and dance pedagogy at the Orff Institute of Salzburg. Finally, he received his doctorate at the UAM with a thesis on choral singing in adolescence, a subject on which he continues to investigate today and on which he has published numerous articles and books, several of them together with his colleague and friend Patrick Freer (GSU). Alfonso has been assistant director of the Children's Choir of C. de Madrid and interim director of the UAM choir, an institution where he currently teaches as an associate professor. He has been an adviser and guest speaker in various music education courses and seminars in Spain and abroad, as well as a member of the jury in various choral competitions. As an active choral researcher, Alfonso is a permanent member of the editorial board of the International Journal of Research in Choral Singing, published by the North American Association of Choral Directors. A few years ago Alfonso resumed his vocal training with the teacher Isabel Villagar, having offered a zarzuela recital at the Musical Library of Madrid, a genre that he cultivated in his youth in the choir of the Spanish opera company directed by A. Amengual.
---
Karina Gabriela Ramírez Paredes
"(Re)significación sociocultural a través de la mirada del diseño gráfico y la transdisciplina" (Spanish)
February 29, 2024 – 3:00 to 4:00 p.m.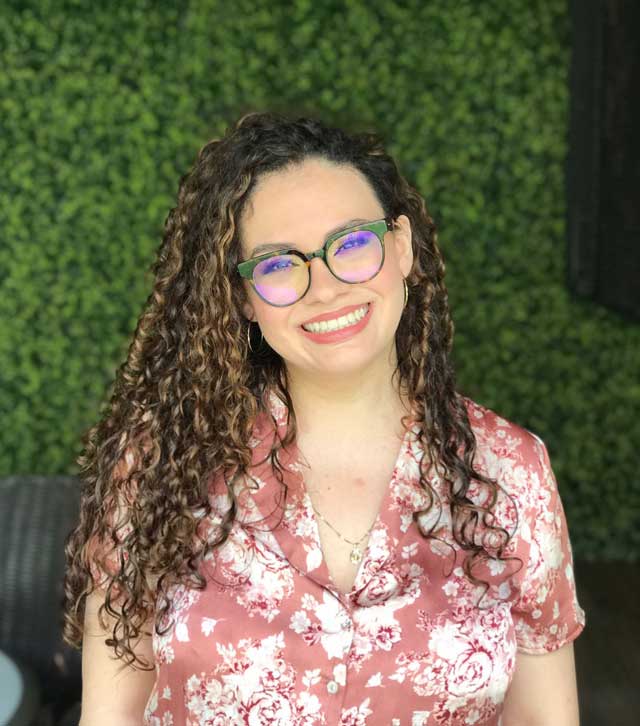 Dr. Karina Gabriela Ramírez Paredes is a Graduate in Graphic Design and Master in Communication Sciences. She has a PhD in Philosophy with an emphasis in Cultural Studies from the Autonomous University of Nuevo León, where she obtained the mention Summa cum laude. She is a research teacher at the Faculty of Visual Arts of the same institution. She coordinates the Design Intervention Laboratory, whose purpose is to promote creative capital from graphic design research. She is also in charge of the academic area of the Council for the Accreditation of Higher Arts Education. She researches: Graphic Design, Discourse Analysis, Semiotics of Culture, Transdiscipline, Education and Educational Quality. Member of the National System of Researchers of the National Council of Humanities, Science and Technology, Level I. Latest publications: Ramírez, K. (2022). (Re)signification of graphic design through its academic discourse: referents and Mexican conditions. In Pérez, R. (ed.). Artistic and cultural products from an academic context. (pp. 44-64). University Center of Art, Architecture and Design of the University of Guadalajara. Ramírez, K. (ed.) (2022). Experiences in the virtuality of higher education in the arts. New learning environments and case studies. Council for the Accreditation of Higher Arts Education–Tilde Editores.